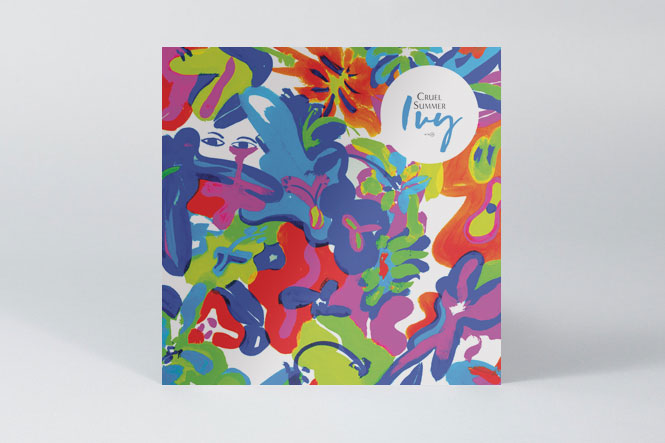 Cruel Summer LP
mtn-19 Cruel Summer Ivy LP
>> Cruel Summer's sound evokes the dazed, fuzzed-out, swirling noise of the late 1980s UK sound while still sticking to their pop roots--they've aptly been crowned San Francisco's "jangle darlings." Their first full-length album "Ivy" is forthcoming from Sacramento's art/vinyl imprint Mt. St. Mtn.

Following their 2013 ST/EP (Mt. St. Mtn.,) they released the sold-out lathe-cut 7" for "Leeches," accompanied by a video. In 2016 Cruel Summer released "Around You, Around Me," recorded for L.A.'s Part Time Punks, the 7" B-side features a moody cover of Pylon's "Crazy." Mastered by Kramer (Galaxie 500 and Low).

"Ivy" is the long-awaited, first full-length album from this quartet, who have become a mainstay in the San Francisco and Oakland club scene. Recorded at Santo Studio in Oakland, California by Jason Kick (Sonny & the Sunsets, Once and Future Band, Mild High Club, Maus Haus), the record is a love poem to San Francisco, with all its changes and disappointments. Cruel Summer recently completed a California tour with the UK's Primitives, and in early August they will be accompanying the 90s noise pop demons Swirlies on a full west coast tour.
Artwork by Primo Pitino
Limited to 250 copies, two-color vinyl