Kelly Tunstall & Ferris Plock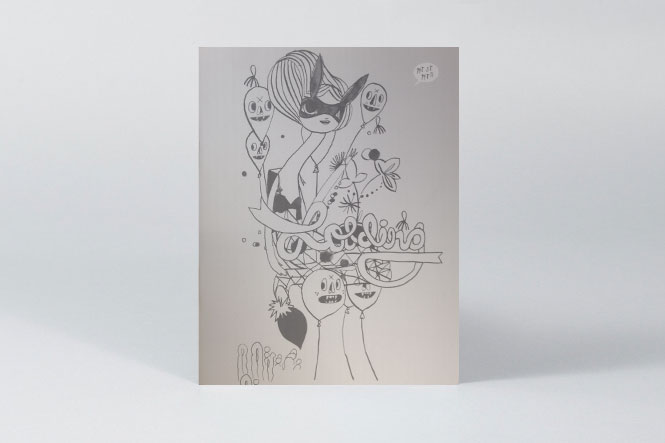 Kelly Tunstall & Ferris Plock
Kelly Tunstall & Ferris Plock Loading
>> A brand new double-zine featuring the work of Kelly Tunstall & Ferris Plock is in the works for their opening at FFDG. A combined 40 pages, the limited edition zine will release the day of the show!
The experimental yet classically grounded work of Ferris Plock and Kelly Tunstall lives comfortably in a space between graphic expression, stylized representation, surrealism, and sketch. Their preferred medium is a combination of acrylic, collage, spray paint, pencil, pen and ink, gold leaf. The binary contrast of masculine and feminine as the major theme in their work is also a very real and personal visual conversation between their imagined realities. Enhanced by complex, delicate layers, their bold pieces exist not only as individual pieces, but as part of larger installations or site-specific works.
Tunstall's studied portraits render stylized female figures, as well as their pets, prey, powers, and dreams. Their physical forms and their relationship with each other represent and mirror internal thought processes and turmoil. Frequent themes, such as mermaids, twins, or extra limbs, concede a desire, a reliance, an adaptation, or more simply, an aspiration to something greater than the medium itself. In contrast, Plock's work centers on the inner animalistic tendencies reflected in humans throughout the context of modern life. Transfigured into monsters in some cases, characters include a samurai cyclops and a delicious slice of fanged pizza on roller blades. The prominent theme of anachronism in his work features creatures in all walks of life coming together to aid each other.
4.25 x 5.5" double saddle bound book, 40 pages, limited to 500 copies